Oct 21





Comments:


FIFA U-17 WORLD CUP
Quarter-finals conclude with mouthwatering match-ups
(FIFA.com) 21 Oct 2017
The team of Germany stand in a circle
Sunday sees the final two quarter-finals
Spain and Iran face off in the first in Kochi
Germany and Brazil then meet in Kolkata
DAY PREVIEW - The last two quarter-finals at the FIFA U-17 World Cup India 2017 feature three pre-tournament favourites and a rank outsider for the crown.

In the first match on Sunday's double bill, Iran will look to keep their history-making run going when they take on the increasingly impressive Spain. The Asian representatives have won all four of their games so far, averaging three goals per match in the process, a record that La Rojita will be sure to put to the test.

After slipping up in their opening game against Brazil, Spain have gained in confidence, proving themselves to be a solid unit that plays a familiar possession-based game. France, their victims in the last 16, are one side who can vouch for their strengths.

Brazil are the other quarter-finalists with a 100-per cent record. Brimming with individual flair up front, they are also strong at the back, having now gone three games without conceding.

In taking the South American champions on, Germany will need to be just as effective up front, as they were against Colombia in the last round. The Germans, who seem to have put their 4-0 group-phase drubbing at the hands of Iran behind them, will need to take whatever chances come their way and avoid making the slightest error at the back.

The games
Sunday 22 October
Jawaharlal Nehru International Stadium, Kochi
Spain-Iran (17:00)

Vivekananda Yuba Bharati Krirangan, Kolkata
Germany-Brazil (20:00)

Follow the games
FIFA U-17 World Cup on FIFA.com | Twitter | Facebook | Instagram

What you need to know
1. Spot-kick kings: Spain would be well advised not to let their tie with Iran go to penalties. The Iranians have converted all four of the spot-kicks they have been awarded at India 2017, with Mohammad Sharifi putting two away and Mohammad Ghobeishavi and Taha Shariati one apiece.

2. History favours La Rojita: Spain and Iran have never played each other before at the U-17 World Cup, though there is one record that will encourage the men in red. Going into Sunday's match-up, Spain won all eight of their games against Asian opposition.

3. Arp on song: Germany captain and forward Jann-Fiete Arp is the only player still in the competition to figure in the top three for both goals scored (4) and assists provided (3).

4. Little to choose: Germany's meeting with Brazil will be the seventh between the sides in the competition. The head-to-head reads three wins for the Brazilians, two for the Germans and a draw. Their most recent encounter came in the match for third place at Mexico 2011, with Germany winning 4-3.

The stat
355 - the number of minutes that Brazil have now gone without conceding a goal at the tournament. The only goal they have let in to date at India 2017 was an own goal by full-back Wesley in the fifth minute of their opening match against Spain.

The quote
"It's a match that brings back memories of the senior team's 7-1 win over Brazil in 2014. That was a fantastic performance, but we're here to write our own story. We didn't get that result and this is a different match, one that we want to win, no matter what it takes. We've got the ability to do it too."
Germany midfielder Elias Abouchabakade

---
Oct 21





Comments:


Iran U-17 Aims to Add Chapter to History Books

Tasnim News Agency
October, 21, 2017 - 14:54
تیم فوتبال نوجوانان ایران در جام جهانی 2017
Having made the quarter-final for the first time in four attempts, Abbas Chamanian's players will be confident of beating Spain despite the European side being the clear favorite.

Iran has hardly put a foot wrong so far, advancing to the quarter-final with a perfect record of four wins.

It cruised through the group stage with wins over Guinea (3-1), Germany (4-0) and Costa Rica (3-0) before producing a steely performance to overcome Mexico - semi-finalist in the last three editions of the FIFA U-17 World Cup - 2-1 in its last-16 clash.

Allahyar Sayyad is Iran's leading scorer with three goals while Younes Delfi and Mohammad Sharifi have chipped in with two each, giving Iran several options upfront, the-afc.com wrote.

Spain and Iran have never played each other before at the FIFA U-17 World Cup, though there is one record that will encourage the men in red. Going into Sunday's match-up, Spain won all eight of their games against Asian teams.
---
Oct 21





Comments:


FIFA U-17 World Cup: Iran tests defence ahead of knockouts

Mir Farhad Ali KhanFriday October 20

The Indian Express – MARGAO, Iran were busy simulating tackles during their practice sessions. They almost formed a line of three, one behind the other, and the defenders would have to deny the attacker from breaching them.

Generally, before knockouts teams begin to put extra effort on polishing their penalty-taking skills. But Iranians seem hardly bothered about knockout prospects. Instead, they were busy simulating tackles during their practice sessions.

They almost formed a line of three, one behind the other, and the defenders would have to deny the attacker from breaching them. It was not only the defenders who were assigned the marking duties but also their forwards and midfielders, too.

Whether it was sneaking past defenders or stopping the defenders, the star was Younes Delfi, who effected a clutch of spectacular sliding tackles, besides winkling past his markers after swapping roles. No wonder, Iran has conceded just two goals in this campaign.
---
Oct 21





Comments:


شاگردان برانکو با برد به استقبال دربی رفتند


به گزارش خبرگزاری خبرآنلاین؛ تیم‌های پرسپولیس و نفت تهران از ساعت 16:30 امروز (شنبه) در مرحله یک شانزدهم نهایی جام حذفی در ورزشگاه آزادی به مصاف هم رفتند که این دیدار با برتری 2-0 پرسپولیس به پایان رسید.

ترکیب پرسپولیس: علیرضا بیرانوند، سیدجلال حسینی، محمد انصاری، شجاع خلیل‌زاده، حسین ماهینی، محسن ربیع‌خواه، کمال کامیابی‌نیا، بشار رسن، وحید امیری، گادوین منشا و علی علیپور.

ترکیب نفت تهران: میلاد فراهانی، محسن بنگر، احمد آل‌نعمه، امیرحسین فشنگچی، فرید محمدزاده، سامان آقازمانی، فرشاد هاشمی، علی عزتی، هاشم بیک‌زاده، پویا امینی و عیسی آل‌کثیر.

دقیقه 5: پرسپولیسی‌ها صاحب یک ضربه ایستگاهی از موقعیتی مناسب شدند که گادوین منشا نتوانست از این فرصت به خوبی استفاده کند.

دقیقه 8: ارسالی که روی دروازه پرسپولیس صورت گرفته بود، پیش از استفاده عیسی آل‌کثیر توسط شجاع خلیل‌زاده دفع شد.

دقیقه 9: منشا ارسالی روی دروازه نفت برای وحید امیری داشت که مدافعان نفت توپ را دفع کردند.

دقیقه 20: ارسال برای منشا درون محوطه جریمه با ضربه این بازیکن همراه شد که میلاد فراهانی توپ را دور کرد.

دقیقه 29: نفتی‌ها با یک ارسال روی دروازه پرسپولیس موقعیتی خطرناک را خلق کردند که البته بیرانوند با خروج به موقع توپ را دفع کرد و سپس روی او خطا صورت گرفت.

دقیقه 35: هاشم بیک‌زاده از داور مسابقه کارت زرد دریافت کرد.

دقیقه 39: کار تیمی خوب از بازیکنان پرسپولیس با شوتی از سوی علی علیپور و مهار توپ توسط میلاد فراهانی به پایان رسید.

دقیقه 40: ارسال روی دروازه پرسپولیس با خروج نا مطمئن علیرضا بیرانوند همراه بود که یک کرنر برای نفتی‌ها به همراه داشت.

دقیقه 1+45: بازی مستقیم پرسپولیسی‌ها پشت محوطه جریمه نفت به علیپور رسید که شوت روپای او از بالای دروازه راهی اوت شد.

نیمه دوم
دقیقه 56: پرسپولیسی‌ها به خوبی وارد محوطه جریمه نفت تهران شدند که در نهایت ارسال بشار رسن در محوطه جریمه را مدافع و دروازه‌بان نفت به کمک هم، مهار کردند.

دقیقه 62: داور مسابقه سامان آقازمانی را با کارت زرد جریمه کرد.

دقیقه 63: شجاع خلیل‌زاده اولین بازیکن پرسپولیسی بود که توسط داور مسابقه با کارت زرد جریمه شد.

دقیقه 73: علی علیپور با پشت سر ارسال وحید امیری را به گادوین منشا رساند تا مهاجم نیجریه‌ای پرسپولیس برای این تیم گل بزند.

دقیقه 77: روی ضربه کرنر به دست آمده برای پرسپولیسی‌ها بشار رسن ارسالی روی دروازه نفت داشت که ضربه سر شجاع خلیل‌زاده به اوت رفت.

دقیقه 82: میلاد فراهانی خطایی را روی سیامک نعمتی انجام داد که تشخیص داور خطای پنالتی بود.

دقیقه 84: علی علیپور پشت ضربه پنالتی ایستاد که با ضربه‌ای محکم و زمینی به سمت راست، فراهانی را فریب داد تا گل دوم پرسپولیس به ثبت برسد.

دقیقه 90: علی علیپور روی نفتی‌ها خطای پنالتی انجام داد و داور مسابقه او را با کارت زرد جریمه کرد.

دقیقه 1+90: عیسی آل‌کثیر پنالتی نفت را به هدر داد و توپ پس از برخورد به تیر دروازه توسط پرسپولیسی‌ها به ضد حمله تبدیل شد.

دقیقه 3+90: پرسپولیسی‌ها صاحب موقعیت مناسبی برای گلزنی شدند که پاس داخل محوطه جریمه را مدافعان نفت دور کردند.

پرسپولیس با این پیروزی به سومین برد فصل خود مقابل نفت تهران (سوپرجام و لیگ برتر) رسید و به مرحله یک هشتم نهایی جام حذفی صعود کرد.

---
Oct 21





Comments:


Reminder:

U-17 | Iran vs. Spain| Sunday @ 4:30 AM PDT
---
Oct 21





Comments:



They just showed the Iranian Messi guy in stand at half time of Malaga Barcelona game..
---
Oct 21
Comments:
---
Oct 21





Comments:


After watching United under Murinhio for 2 seasons I'm convinced Jose is just a better version of our vatani coaches. Park the bus, bekesh ziresh, no creative clue when in trouble. Take away his multi milion dollar players and give what Derakshan has to play with and I'm not sure he's even better!
---
Oct 21





Comments:


LOL, they are lining up for selfies with the Iranian Messi. 😁

https://varzeshvideo.com/?p=21349
---
Oct 21





Comments:


The bottom line is that none of our clubs qualify as professional clubs.



مسوول ارزشیابی لاینسس حرفه ای می‌گوید:«اگر یک تیم ایرانی در لیگ قهرمانان حاضر شود سورپرایز می شوم.»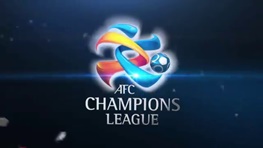 به گزارش خبرگزاری خبرآنلاین؛داستان تاکید کنفدراسیون‌فوتبال آسیا بر احراز شرایط لازم برای صدور مجوز حرفه ای حالا آن قدر وسعت گرفته که تیم های متمول اماراتی و عربستانی هم از آن مستثنی نیستند و در آستانه حذف از این لیگ قرار دارند اما در این میان ما باید نگران باشگاه های خودمان باشیم،باشگاه هایی که درگیر حداقل هستند به عنوان مثال باشگاه استقلال نتوانسته مشکل آکادمی مد نظر AFC را حل کند وباشگاه نفت که هیچ...
...اما مشکل بزرگتر مساله طلبکاران است، طلبکارانی که در دو باشگاه پرسپولیس و استقلال سه رقمی است و هر کدام نزدیک به ۲۰۰ نفر می شوند و برای تسویه این رقم باید چند صد میلیارد تومان بودجه باشد،رقمی که برای فوتبال ما و این دو باشگاه یک کابوس است، این ماجرا آن قدر بغرنج است که کنفدراسیون فوتبال آسیا از تایید حتی یک تیم ایرانی شگفت زده می شود.
در شرایط کنونی این احتمال وجود دارد که سه تیم پرسپولیس،استقلال و نفت نتوانند جواز لازم را به دست آورند و تیم های سپاهان،ذوب آهن و پیکان جانشین آن ها شوند،وضعیت تراکتور البته به مراتب بهتر است.
---
Oct 21





Comments:


Is Biranvand turning into another Mirzapour? Thank god CQ is leading our TM. We already have a slew of good goalies waiting in line to replace him.
---
Oct 20





Comments:


Iran vs. Panama
Friday Nov. 10th in Austria





فدراسیون فوتبال پاناما از برگزاری دیدار دوستانه با ایران خبر داد

به گزارش خبرگزاری تسنیم فدراسیون فوتبال پاناما اعلام کرد که دو دیدار دوستانه در دستور کار تیم ملی این کشور است که یکی از آنها با ایران خواهد بود.

طبق اعلام این فدراسیون، دیدار تدارکاتی ایران و پاناما روز ۱۹ آبان سال جاری در کشور اتریش برگزار می‌شود.

این دو تیم در سال ۲۰۰۴ در تهران به مصاف هم رفتند که ایران با تک گل علی دایی یک بر صفر پیروز شد.

ولز در روز ۲۳ آبان دیگر حریف پانامایی‌هایی خواهد بود که برای اولین بار حضور در جام جهانی را سال آینده در روسیه تجربه خواهند کر
---
Oct 20
Comments:
Shahryar,

Greece maybe?
---
Oct 20





Comments:



Zinsky,

The European playoffs will be fun to watch. I am rooting for at least one of the two Irish teams to make it.

I like them, but I also want to get a chance to meet them in the WC and take revenge from our playoff loss
---
Oct 20





Comments:


Russia 2018's European play-off draw took place on 17 October in Zurich
Northern Ireland drawn against Switzerland, Croatia meet Greece
Denmark to face Republic of Ireland, 2006 winners Italy to meet Sweden
The match-ups to contest the final four European tickets to the 2018 FIFA World Russia™ have been decided, as the play-off ties featuring the group stage's eight best second-placed sides were confirmed in Zurich on Tuesday.

Drawn by Spain legend Fernando Hierro at the Home of FIFA, the results mean Germany 2006 winners Italy will face Sweden, while Switzerland were paired with Northern Ireland, Croatia meet Greece and Denmark will take on Republic of Ireland.

The first and second legs will take place between 9-11 and 12-14 November respectively, with the winners clinching one of the last remaining World Cup tickets and joining the nine representatives from the continent already set for the finals.



"It was interesting to be the first team out," Northern Ireland manager Michael O'Neill said after the draw. "We knew whatever team we got was going to be a very difficult game and Switzerland have had a great qualifying campaign: nine wins, one defeat. We've only lost game in Belfast for four years, which was against Germany, so we intend to make it a very difficult night for Switzerland."

Sweden coach Jan Andersson similarly expects a tough challenge, having been drawn against the side that only finished second to a near-perfect Spain in Group I. "We will start now and historically Italian football is good, with good individual players who have been to the world championships before, so they will have good experience," he admitted. "They are a good team, but we will go for it."

There is also set to be an intriguing reunion when Republic of Ireland take on Denmark. "I know Denmark and the manager Age Hareide, he and I used to play together, so it is going to be an interesting confrontation," Martin O'Neill said of his opposite number.

But, having clinched a nail-biting win to qualify against Wales, he feels it will work in their advantage. "Momentum is very, very important, it was a great win for us – we won our last two games to get here into this position. I'm just concerned now about the next couple of weeks and our players not picking up injuries at club level."

"I would view this as having a second opportunity and that I will be playing in a 180-minute final," Hierro, who was capped 89 times for Spain, said during the ceremony. "They all know how important it is to make it to the World Cup in Russia. Good luck to them all."

Growing line-up
Qualifying as hosts, Russia have since been joined by France, Portugal, Germany, Serbia, Poland, England, Spain, Belgium and Iceland, with 23 of the 32 nations now decided for next year's festival of football.

On top of the four additional European places, the remaining five spots will be decided between 10-15 November, as three sides from Africa are yet to book their tickets, while the intercontinental play-offs will confirm the last two names in the hat for the Final Draw.

That will take place on 1 December in Moscow, where the eight groups will be decided, using pot allocations based on the October edition of the FIFA/Coca-Cola World Ranking. Pot 1, which is already confirmed, will feature Russia, Germany, Brazil, Portugal, Argentina, Belgium, Poland and France.

Fixtures in full (all times local)
First leg:
Croatia-Greece (Thursday 9 November, 20:45)
Northern Ireland-Switzerland (Thursday 9 November, 19:45)
Sweden-Italy (Friday 10 November, 20:45)
Denmark-Republic of Ireland (Saturday 11 November, 20:45)

Second leg:
Greece-Croatia (Sunday 12 November, 21:45)
Switzerland- Northern Ireland (Sunday 12 November, 18:00)
Italy-Sweden (Monday 13 November 20:45)
Republic of Ireland-Denmark (Tuesday 14 November, 19:45)
---
Oct 20





Comments:


If true and materialize, good start...


TEHRAN (Tasnim) – Iran will reportedly play two friendly matches against Serbia and Venezuela next month.

Carlos Queiroz's men defeated Togo 2-0 in Tehran on Oct. 6 and drew 1-1 with Russia in Kazan four days later.

Team Melli will play two more friendlies against Serbia and Venezuela, Iranian media reported.

Iran national football team qualified for the 2018 FIFA World Cup in June.

The friendlies are as part of Iran's preparation for the 2018 World Cup.

Team Melli will likely play Serbia in its European training camp and face Venezuela in Tehran.
---
Oct 20





Comments:



Not exactly sure hwat happened between CQ and the Iranian crew..

جدیدترین عکس پدر و پسری کی‌روش/لیگ زیر نظر چشمان سرمربی
ورزش > فوتبال ملی - سرمربی تیم ملی تصویر تازه‌ای در کنار پدرش منتشر کرد.
به گزارش خبرگزاری خبرآنلاین؛ کارلوس کی‌روش که این روزها خارج از ایران به سر می برد بیشتر وقتش را در کنار پدرش می گذراند که بیمار است. بیشتر تصاویری که این روزها کی‌روش در صفحه مجازی اش منتشر می کند تصاویری از خودش در کنار پدرش است. او که قرار بود هفته گذشته به ایران برگردد اما ترجیح داده زمان مرخصی اش را طولانی تر کند و بخشی از وظایفش را به دستیارانش واگذار کند.
این روزها اوسیانو دستیار برزیلی کی‌روش و نفرات جدیدی که به عنوان آنالیزور و مدیاآفیسر تیم به کادر فنی اضافه شده اند بازی های لیگ را از نزدیک می بینند. حضور این افراد در ورزشگاه آزادی هم جالب است. هیچ ایرانی ای به عنوان همراه یا مترجم آنها را همراهی نمی کند و تنها یک ماشین آنها را به ورزشگاه می رساند و بعد برمی گرداند.
---
Oct 20
Comments:
http://tamasha.com/v/DBYOd
---
Oct 20





Comments:



Every time I want to think that Pars e Jonoobi is a fluke they surprise me. They beat GN team in Esfahan 3-0.

unbelievable, Mehdi Tartar damesh garm.
---
Oct 19





Comments:


Thank you!
---
Oct 19





Comments:



Absolutely not Gorbi


I believe it is 4:30 a.m., PST
---
Oct 19





Comments:


I've seen two different starting times for the Iran-Spain match, one says 6:10 AM, the other 4:30. I'll update the time as soon as it's confirmed. We don't want to wake up that early on Sunday if we don't have to, do we?
---
Oct 19





Comments:


Hazfi

Esteghlal vs. Nassaji
Friday @ 6:15 AM PDT

Perspolis vs. Naft
Saturday @ 6:15 AM PDT
---
Oct 19





Comments:


What time is Esteghlal's game tomorrow? I looked but I couldn't find it.
---
Oct 19





Comments:


hamoon Aftabe lagan behtareh!!!


https://varzeshvideo.com/?p=21337
---
Oct 19





Comments:


Shahryar and hamid, instead of calling our league the Persian Gulf League, I think we should call it the

گچپژ

league.
---
Oct 19





Comments:


Oh what to do, what to do?!?!?! It reminds me of this scene in Bug's life.
---
Oct 19





Comments:



Agha hamid,

I am all the way with you...; we love Sir Ferdowsi
---
Oct 19





Comments:


Thank you Ferdowsi Toosi for your 30 years of suffering in keeping Parsi alive, not to mention the letter P!
---
Oct 19





Comments:


Arabs will have problem pronouncing the league leaders in Iran, Beykan, Bars jonoubi, Bersbolis and Badideh!