Aug 19





Comments:


Gorbi jaan,

I agree. Most Northern Europeans need young people to keep their country working. These days young people are coming from Middle East and Northern Africa. Mostly Muslim.

I don't expect Muslims to start wearing bikinis or walk around half naked but come on! Head-to-toe black cover? Can't even see the eyes!?!?

It's specially odd in European cities.
---
Aug 19





Comments:


Mahmoud:


http://www.oregonlive.com/commuting/index.ssf/2017/08/eclipse_bound_avoid_these_road.html
---
Aug 19





Comments:


Alireza Haghighi had an assist today:


http://varzeshvideo.com/?p=20584
---
Aug 19





Comments:


Zinsky, I am all for assimilation, in fact I think it's a must, but a personal choice nevertheless (free country). Assimilation has been a major reason why Iranians have been successful as immigrants where ever they have gone (Australia's case is different).

My point is mass immigration is inevitable and it will get worse. Some places in Europe need it more than others, it is up to their governments to help migrants to assimilate. The countries suffering from low birthrate may be willing to close their eyes to the assimilation issue as long as they get to keep their economic edge. Brexit was partially due to immigration, the 'experiment' has not proven to be a success yet.
---
Aug 19





Comments:


On Friday's broadcast of HBO's "Real Time," host Bill Maher argued that he doesn't want questions about Muslim immigration to be seen as inherently racist and that people who come to the US have to assimilate.

Maher said, "[I]f we ask questions about Muslim immigration — we would like it to be people like Dr. Dawkins and myself, not to just be looked upon as, well it has to be a racist reason for that. It's not a — first of all, it's not a race. It's a religion. But we're talking about those shared values."

He added, "[I]f you're going to come to the melting pot, melt a little. You gotta melt a little. … You can't take your driver's license photo in a burqa, we have to see your face."
---
Aug 19





Comments:


I'm all for immigration! After all, I'm an immigrant. What my problem is the fact that people run from their country for one reason or another. I get that. One moves thousands of miles to get away from their problems at home and find a new home in Europe or America. It's all good so far! Back to my problem!!! Why the hell they don't want to blend in, become "semi" local?

Come on!!! They leave Pakistan but dress, eat, walk, talk and live as if they are in the middle of Pakistani village...




---
Aug 18
Comments: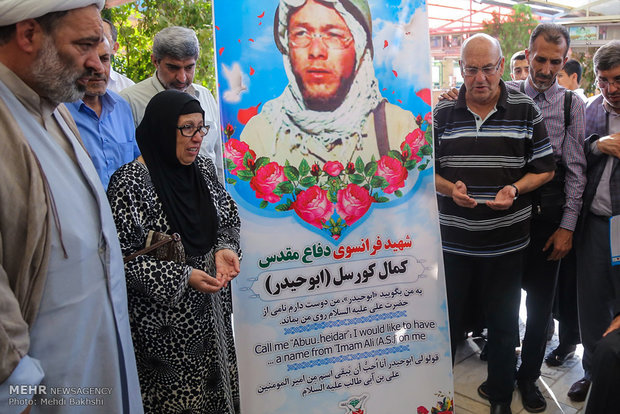 ---
Aug 18





Comments:


Is Wimpy's still there at the Piccadilly square?!
---
Aug 18





Comments:


Bannon out!!!

Bannon friend says Breitbart ramping up for war against Trump. "It's now a Democrat White House," source says.
---
Aug 18





Comments:


I think Europen leaders (not all) secretly want immigration to balance their declining populations. It just happens that the current migration is from Muslim and African countries. As climate change continues, unlivable places will increase and migration patterns will change. Rising sea waters will mean Brits and Japanese will be among those migrating. I think it's unavoidable.
---
Aug 18





Comments:



Chelsea area should be nice too..
---
Aug 18





Comments:


Nice restaurant at picadelli called Mint leaf lounge,,, good food good drinks.
---
Aug 18





Comments:


Mohsen jaan,

At Piccadilly today. More European 😄😄😄
---
Aug 18





Comments:


LOL Zinsky, you cannot avoid them unless you get out of London. To see the real traditional England take a trip out to the Cotswolds area - 2 or 3 hours drive from London. Preferably book into a hotel there and visit the local villages and see the rural views.
---
Aug 18





Comments:


Mohsen jaan,

Where can I avoid them? Less black, head to toe dresses, more British or other Europeans?
---
Aug 18





Comments:


Zinsky, you want middle east in London? Walk down Edgeware Road in the evening. A large selection of cafes and restaurant from very basic to more upmarket. Years ago I used to go there with fellow students and the owner of one restaurant would serve us grilled "donbalan" but it wasn't on the menu...LOL
---
Aug 18





Comments:


in London today. Walking around Hyde Park. Beautiful mostly sunny morning. I'm not sure if I'm in the area or this is what London looks like these days. More than 1/2 population are from Middle East. About a 3rd are in full (I mean full) hijab. I'm going to go to different areas of London but so far nothing I expected!!!
---
Aug 17





Comments:


LMFAO 😂😂😂


http://www.theonion.com/graphic/baltimore-pigeons-shocked-find-beloved-shitting-st-56668
---
Aug 17





Comments:


Taco Supreme Leader should learn from Ali Daei:


Ali Daei shies away from a hand kiss
http://varzeshvideo.com/?p=20521
---
Aug 17





Comments:


Check out these moves by the Saipa player:

http://varzeshvideo.com/?p=20563
---
Aug 17





Comments:


Looks like a whole bunch of Perspolis players all of a sudden have tooth ache! 😳😁
---
Aug 17
Comments:
Those in power in the United States, wishfully and naively, are still suffering from the illusion that they rule the world. They talk in a manner as if they are dictators over the entire earth! And there are some who obey them out of fear and low self-esteem. Today, the Islamic Republic stands in full power against the United States and tells those in power, who do you think you are? If you are a powerful state, then go manage your own country! If you really care, then tackle the insecurities and violence on the streets of Washington DC, New York City, and Los Angeles! If you really care, go fix racial discrimination and the disastrous violations of human rights for both whites and blacks in your own country! Mind your own business, rather than meddling with other nations' affairs!

- Iran's Supreme Leader
---
Aug 17





Comments:


Farzad, they go to the same plastic surgeons! There are no natural looks around
---
Aug 17





Comments:



why do ladies in Iran look so not natural?... in a way they are all starting to look the same..
---
Aug 17





Comments:


The Reds' dentist:


---
Aug 17
Comments:
http://tamasha.com/v/MD7oq
---
Aug 17





Comments:


There were a few one on ones on Esteghlal's goal that Saipa players missed or Rahmati saved.


---
Aug 17





Comments:



Congrats to Daei and the big win.
---
Aug 17
Comments:
برای اولین بار، باشگاه استقلال با ٢ شرکت برای تولید لباس به توافق رسیده که شرکت لینینگ البسه ورزشی باشگاه را تولید می کند و شرکت امیلیو ساچی، لباسهای فرم را.
---
Aug 17





Comments:



WTF
هواداران پارس جم با فریاد " نه شرقی نه غربی، فقط پارس جنوبی" به شدت تیم خود را تشویق میکردند